About the Barter Art Project 
Trading floats for art, we're telling the stories of creative minds and their float experiences. It's a collective meditation on floating; something that is deeply personal to each individual. Every artwork sheds a little more light on the benefits of tuning in.
———
We felt a special affinity with Ly Yeow's work, because water and dreaming are a common theme.
By day, she teaches children art. She's also in the midst of setting up her new home and transforming part of it into a studio. You might also have seen her recent work for local secondhand furniture company, Hock Siong.
It surprised us to know that Ly only started drawing 4-5 years ago. When asked to describe her style, Ly mentioned that she does not see herself as an illustrator, because all her works are emotive and more like a personal visual diary.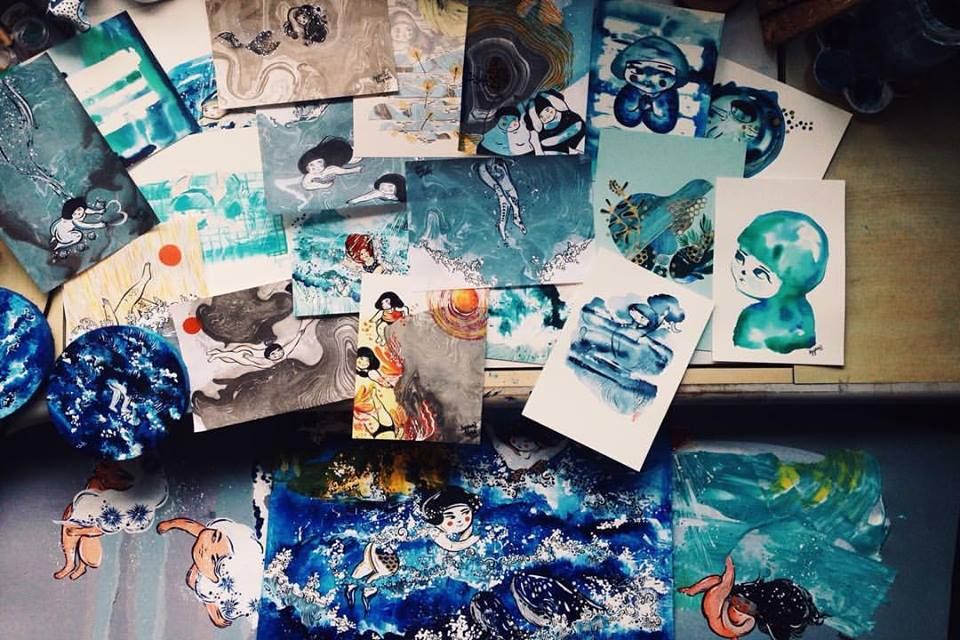 "In recent years, my illustration style is growing as I push myself to let go. It's kind of the same theory when in the pod, we have to let go of control in order to float on and relax. For my art, letting go of all my inhibitions allows me to draw things that I wouldn't expect myself to. Now most pieces are fluid and spontaneous and dreamy. Some people describe them as whimsical, maybe because I am constantly caught up in my own bubble!"
Ly's favourite project is a series based on the theme "Wanderlust". Each pocket sized sketchbook uses an accordion fold and opens up to almost 2 metres long. She's completed four of these books over three years. Each explores different realms such as underwater, land, forest, and the sky, documenting her mind's journeys to far-away and sometimes imaginary places.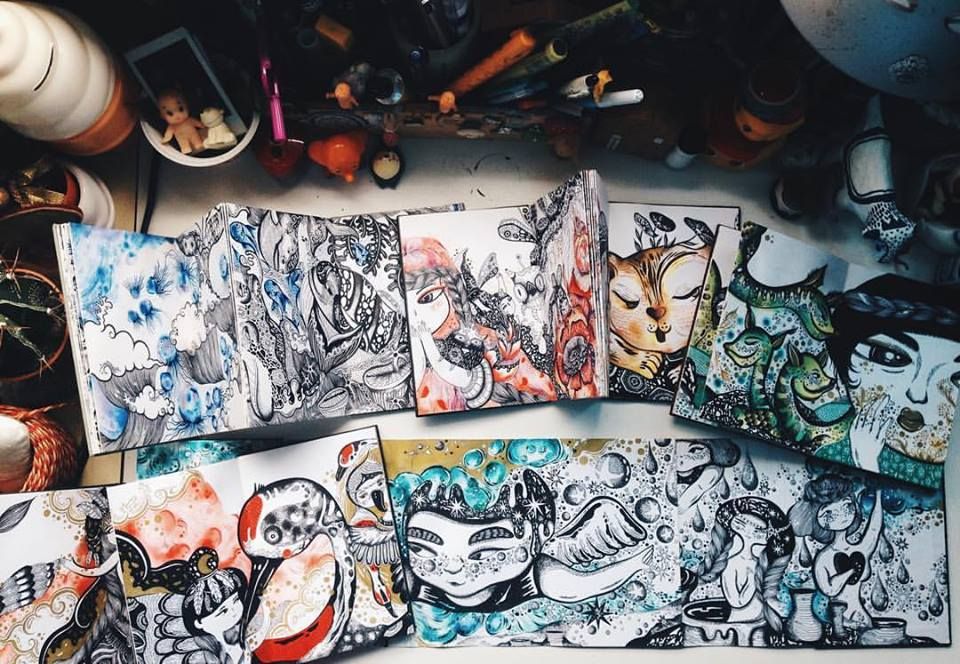 "I once saw a picture of Dallol, a volcanic explosion crater in Ethiopia that is entirely in hues of greens and yellow. It didn't look like anywhere from this planet but it is! The universe is magical like that, so perhaps these imaginary places in my mind inked on paper are real places currently undiscovered."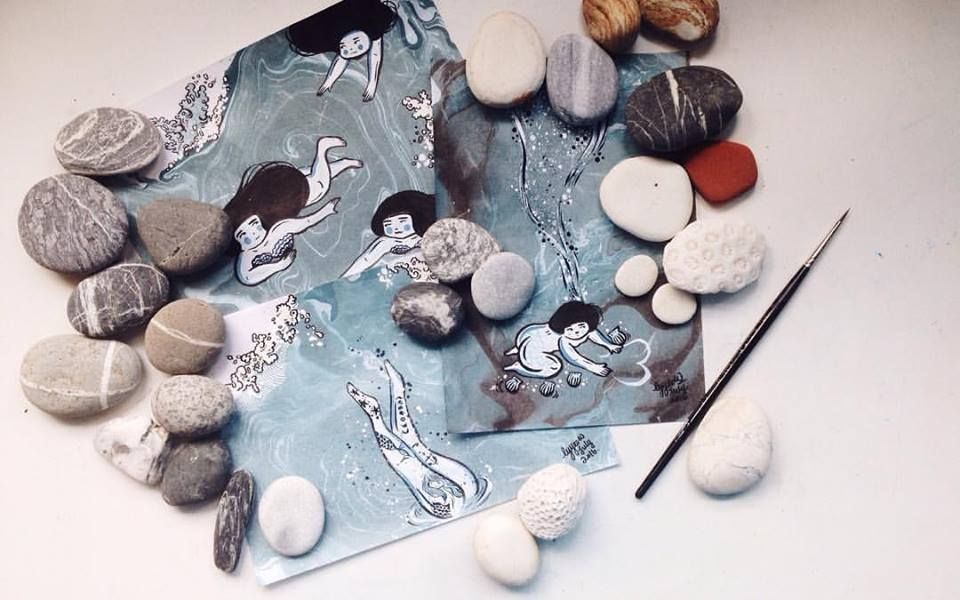 "I am also working on my personal projects, one of them is to paint the sea whenever I miss it. I intend to have 100 art pieces created hopefully by next year! Another very exciting project would be trying to put together all the furnitures, artworks, and perhaps painting a mural for my new home."
Ly gets her best ideas when surrounded by nature, especially by the sea.
"…there is this deep peacefulness from within. It makes my mind really quiet and ideas just come up! I was living in Lanyu Island, Taiwan, where I took my morning strolls along the pacific ocean. I started collecting the driftwood on shore to make little houses and I love those artworks. The best ideas are often unexpected!"
In her artwork, Ly chose to focus on light and darkness in the context of the float pod.
Let Go in Darkness, Float On in Light
"At my first float, it was a mix of curiosity and perhaps a little anxiety especially when the lights went off. It took me a while to adjust to the darkness, let go and be comfortable. When we think of darkness in terms of imageries, they weigh a tonne. It could be sadness, baggages, shame and more. But light on the other hand possess this strong sense of hope, of weightlessness, of serenity. The float session has this very interesting concept where I embraced the darkness to find light. Everything was let loose, body, mind and heart."
~