First step to get out of your comfort zone? Start with an experiment.
That means trying new, unusual, or even uncomfortable things, but in a low-cost, low-risk, and fun context. Experiments are a great way to test ideas, find out how they work best, and why they work.
Experimenting helps us grow as individuals, as a community, and as a business. 
Technically, PAFC started as an experiment of sorts. Floatation had faded away into extinction in Singapore. But Derrick thought it wasn't because people didn't want it. It was because people didn't know enough about it. That was his theory, and the only way to know for sure was to launch Experiment 1 and test that hypothesis. One tank, one spare room, one sign-up page on the Internet.
Experiments help you overcome fear and embrace the unknown.
So we put our first month's earnings into an unusual event – a Sunday afternoon indie/reggae gig at a coffee shop in the Siglap neighbourhood. We were worried that there'd be nobody, people would complain about the noise, etc. But we printed a bunch of flyers and did it anyway. On the day, we had a happy crowd of families, couples, and friends gathered at the kopitiam.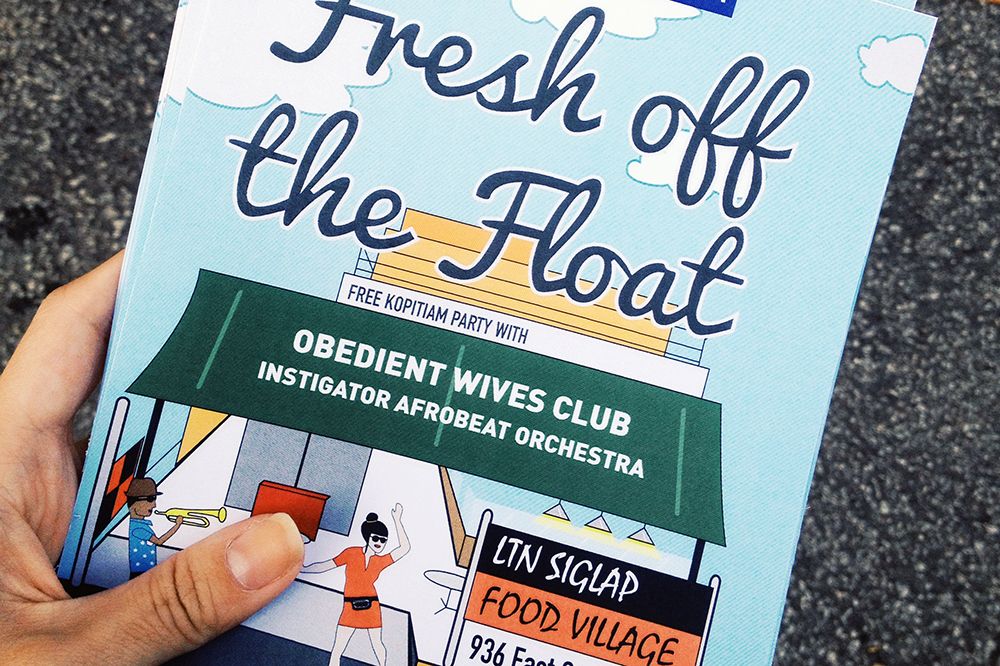 Doesn't get any flyer than this
Experimenting trains you to put things into action. 
It's momentum for success. Woodworking sounded daunting but Derrick went for it, making some of the store's furniture at XPC (might not look like designer ware, but they've got soul!). If you're feeling stuck from step one, taking a small but useful action (like making ONE incision) can get things moving along.

Much man
Experiments push you to adapt quickly and be resourceful. 
The garage has always been our 'lab'. It's a versatile space that we use for work, play, and everything in-between. We've organised a range of activities for our regulars over the past year. Each one has brought new insights about building a community and more.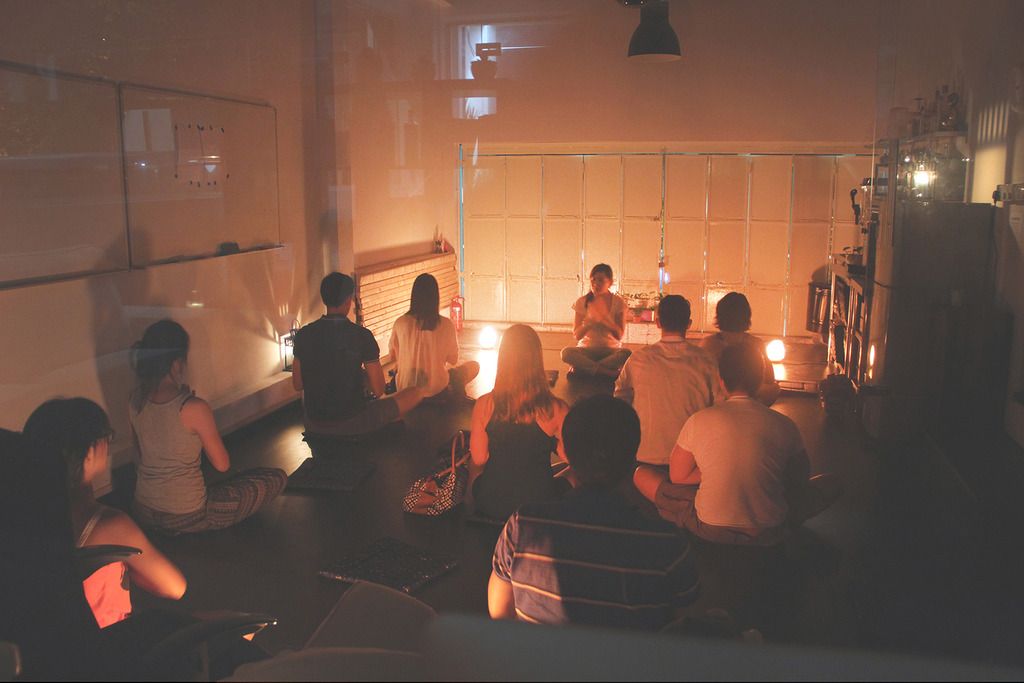 Meditation sessions, dinner gatherings, and the crew also uses it for music production. For instance, Jean recorded and created binaural beat experiences for our floaters to try out. You'll also find unusual instruments all around the space.
The garage has also seen a handful of jiujitsu sessions. Derrick actively practices and he's always wanted to merge that with float culture. It's a good way to move the body before a float.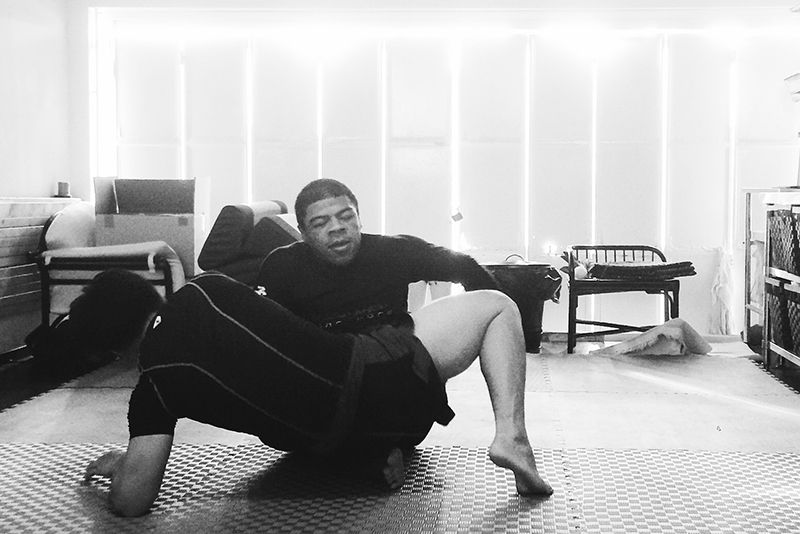 Derrick vs Derrick (The other Derrick is the man behind the South East Asia Grappling Challenge series)
Experiments teach you to be OK with failing.
A couple of our regulars were brewing kombucha for a while. We provided the space and tester tastebuds. It was fun coming up with fresh flavour combinations but we also had quite a few stomachaches in the process. This project didn't work out, but it was an enjoyable learning experience (and also birthed the slushies served up at our first month's BBQ).
Experiments will inspire others. 
We recently started a barter art initiative, trading floats for an artwork inspired by each artist's experience in the float pod. It's been great meeting creative folks and seeing what floating does for their imagination. Here's the first by Yao.
Experiments help you see things in a new way (or dimension).
Our latest venture: 3D printing. Still an experiment in progress, we're working on printing signage for the store.
The next time you're wondering how to spend your weekend, why not start an experiment of your own? Whatever you do, just don't get comfortable.