About the Barter Art Project
As sentient beings, we all possess a colourful inner world that is concealed away from the physical world. By trading floats for art, we aim to lift the veil on the minds of creatives and their intriguing first floats. Each artwork is a manifestation of human consciousness in all its magic, psychedelic glory.
~
In this month's Barter Art feature, we enter the void with Cindy Witono.
She's currently finishing up her final year as an Architecture undergraduate and also freelancing as a graphic designer.
For Cindy, art is an emotional outlet. Calling them the "results of stressful submission periods and leftover teenage angst", she admits that her drawing subjects tend to look pissed off for no reason at all. Just to throw viewers off, she injects happy colours and pretty plants to create a sense of dissonance.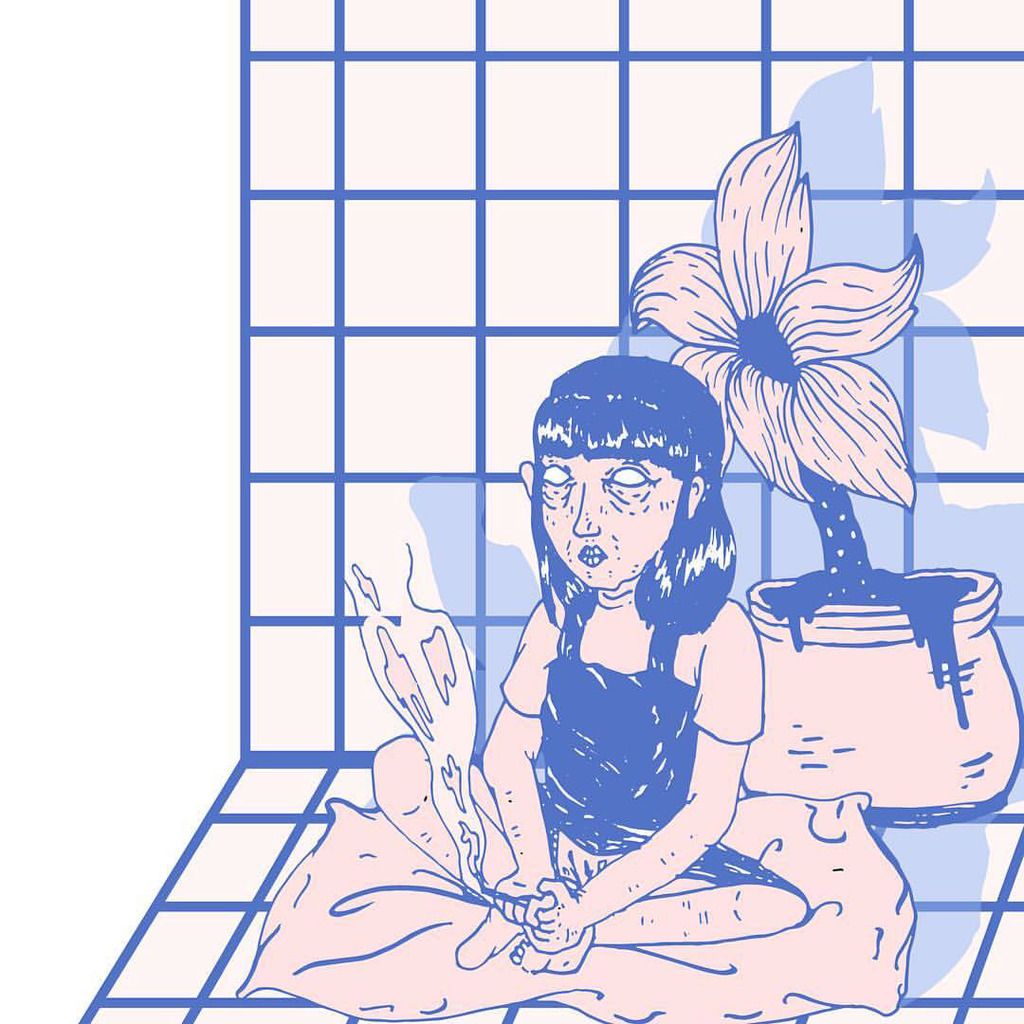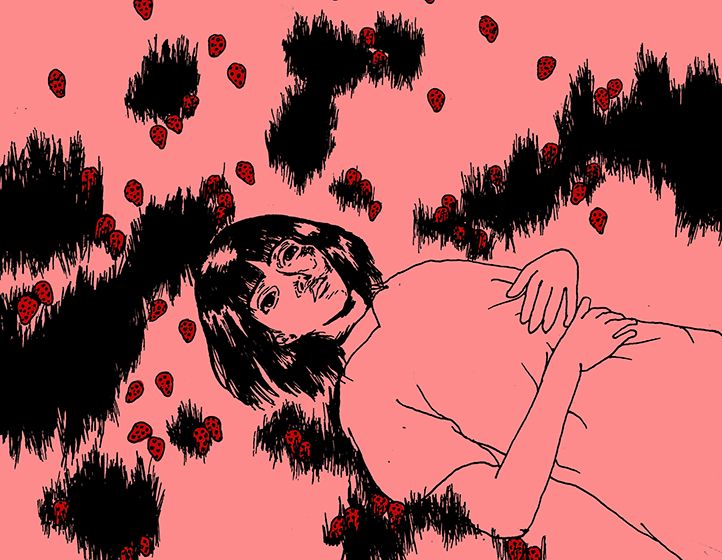 (Merch design for local dream pop band, Subsonic Eye.)
She sources inspiration from an eclectic variety of interests: anime/manga, hip hop, movies, Indonesian culture, plants, and of course, the vast depths of the interwebs.
Flow is… "to be completely free of anything life expects from me at the moment."
She is most emotionally attached to her "Pendulum" series. It came from a time of heartbreak and self-revelation. After going through 8-10 rejected sketches, the process itself became a form of self-exploration and healing for her.
"The series itself came from 8-10 rejected sketches, so the process itself was an exploration of what I wanted to express out of myself; a process of healing. Viewers also told me that they felt triggered by my subject matters, which I thought as a sign that the artwork was successful."
It is also loosely inspired by the late photographer Ren Hang, for his provocative, raw, and yet gentle approach.
This is Cindy's interpretation of her first float:
(click to view large)
"Have you ever felt that your soul is detached from your skin, but you're still in full control of your entire being? My work was a compilation of visuals I had during my float. I felt my skin being held back by the water, but my soul was free; from my weariness and fatigue. I was floating with an imaginary herd of jellyfishes, gently moving about the water. On top of me was the evening moon, slowly appearing to take over the sun. I was on a journey."
~
See more of Cindy's work here: http://instagram.com/sicksickkids