About the Barter Art Project 
Trading floats for art, we're telling the stories of creative minds and their float experiences. It's a collective meditation on floating; something that is deeply personal to each individual. Every artwork sheds a little more light on the benefits of tuning in.
——
Meet Donavan Choo.
Donavan is currently studying Communication Design at the Singapore Institute of Technology. When he's not busy with school, you'll find him sketching, drawing, and creating. He runs an online store under his alias, 'Bombibom', which stocks t-shirts, phone cases, and enamel pins. Occasionally, he does pop-ups at local flea markets to sell his wares.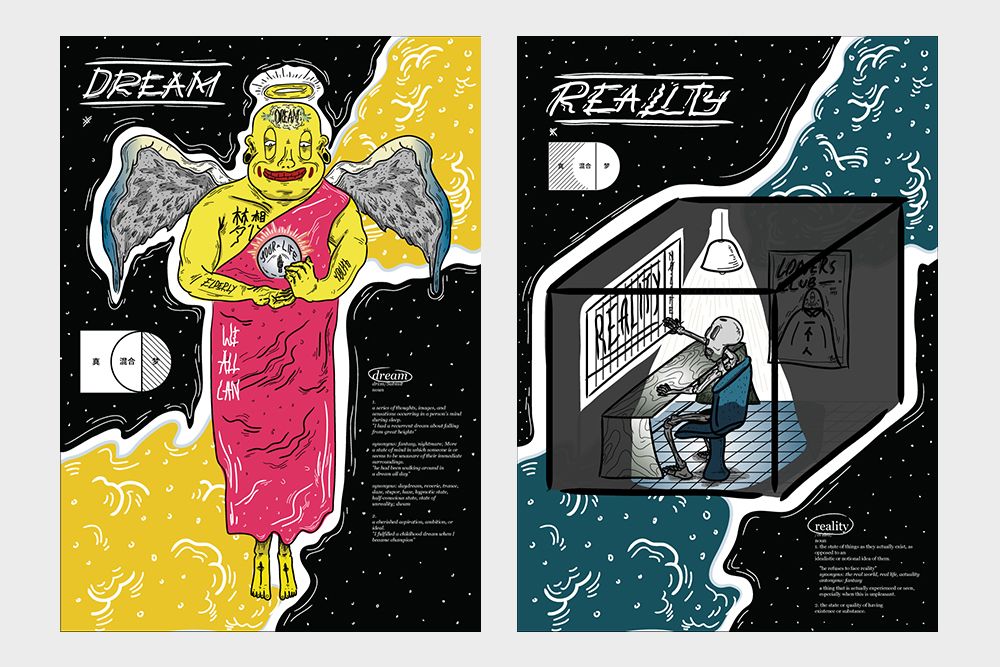 Donavan's most notable work is his first zine, BOMBIBOMZINE. The thought-provoking project is themed along existentialism and pokes fun at the 'ugly side of modern society'. In this zine, you'll discover Donavan's candid way of finding humour in darker issues.
Here's Donavan's interpretation of his first float.
(click to view large)
"It was my first float so I really didn't know what quite to expect. The moment the session started, it was pitch black except for that colourful stream of light coming from the direction of my legs. It was extremely calming and relaxing. Before I knew it, the serenity had me spacing out and kept me motionless like an astronaut in space. I wanted it to be a realistic reflection of my experience at that time."

(click to view large)
See more of Donavan's work here.