Cherie's journey with us started when Derrick (founder) asked her band, Obedient Wives Club, to play at our very first community event. Back then, the tank was still operating out of a spare room. Derrick wanted to do something for the neighbourhood. So he organised a Sunday afternoon gig at the '936 LTN' kopitiam in Siglap. Chill vibes, family friendly fun, a simple and cosy set-up – to date, it's still one of our fondest memories.
Two years down the road, Cherie is now part of the float fam. We got her to share a float-friendly playlist and her thoughts about float club life so far.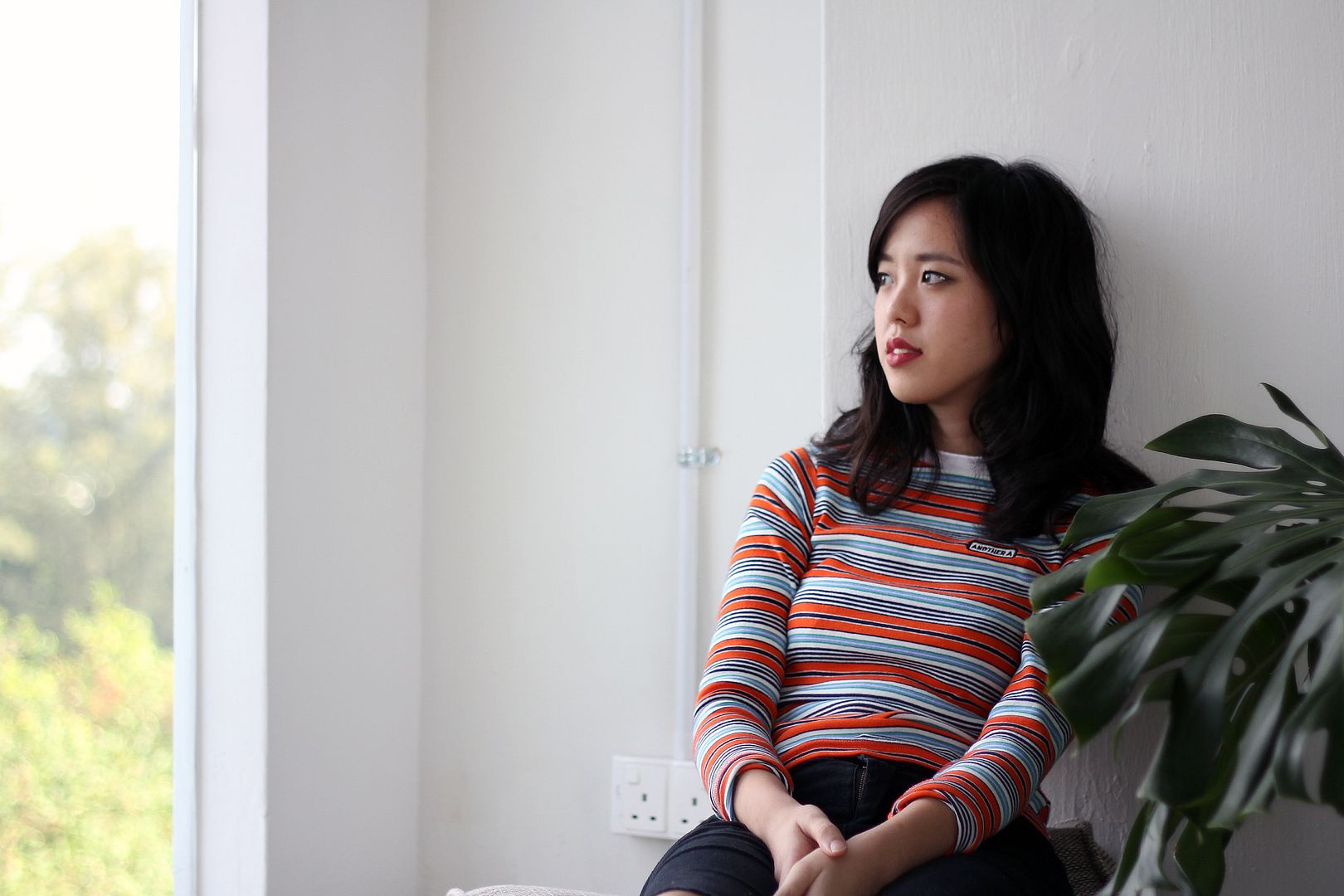 "This playlist comprises of a mix of songs that make me feel all sorts of free-spirited, psychedelic, soft, and light. Paired best with a grassy field to frolic in. Perfect frequencies for post-float gooey good vibes. You can expect stuff from the likes of The Avalanches, Animal Collective, and of course, Beach House."
~
How did you end up working at the float club? 
Back in June this year, I found myself at the crossroads, riddled with self-doubt and anxiety because the future was uncertain and terrifying. I was struggling to find a balance between being a musician and 'adulting'. Couple that with being a worrywart and a millenial with first-world problems, it can be a tough life. When I saw a hiring poster from the float club, I knew that it had to be a sign. Needless to say, I jumped onboard.

"The best part about the job has been sharing conversations with fellow floatheads. People are usually guarded by nature, but after a good float, they do loosen up a bit. When that happens, we get to share some beautiful, fleeting moments of connectivity. I consider myself to be a bit of an introvert sometimes, so it's a nice change to be coming out of my shell."
How does floating make you feel? 
Floating makes me feel everything and nothing all at the same time. It's kind of like entering the void and at times hard to put into words. I'll leave you with this quote by Nietzsche, "When you stare into the abyss, the abyss stares back at you."
Let's pretend the tank lets you communicate telepathically with anyone.
Who would you pick?  
Victoria Legrand from Beach House. They are my favorite band of all time, and I've always felt a very intense, personal connection to their music. Most of their songs come from a cosmic, worldly perspective with the ephemeral 'She' in mind, and I've always just been so intrigued by what inspires this. I don't really care for communication though… I would just like to take a voyeuristic front seat to peek into her beautiful mind. Just like in that pixar animation, 'Inside Out'!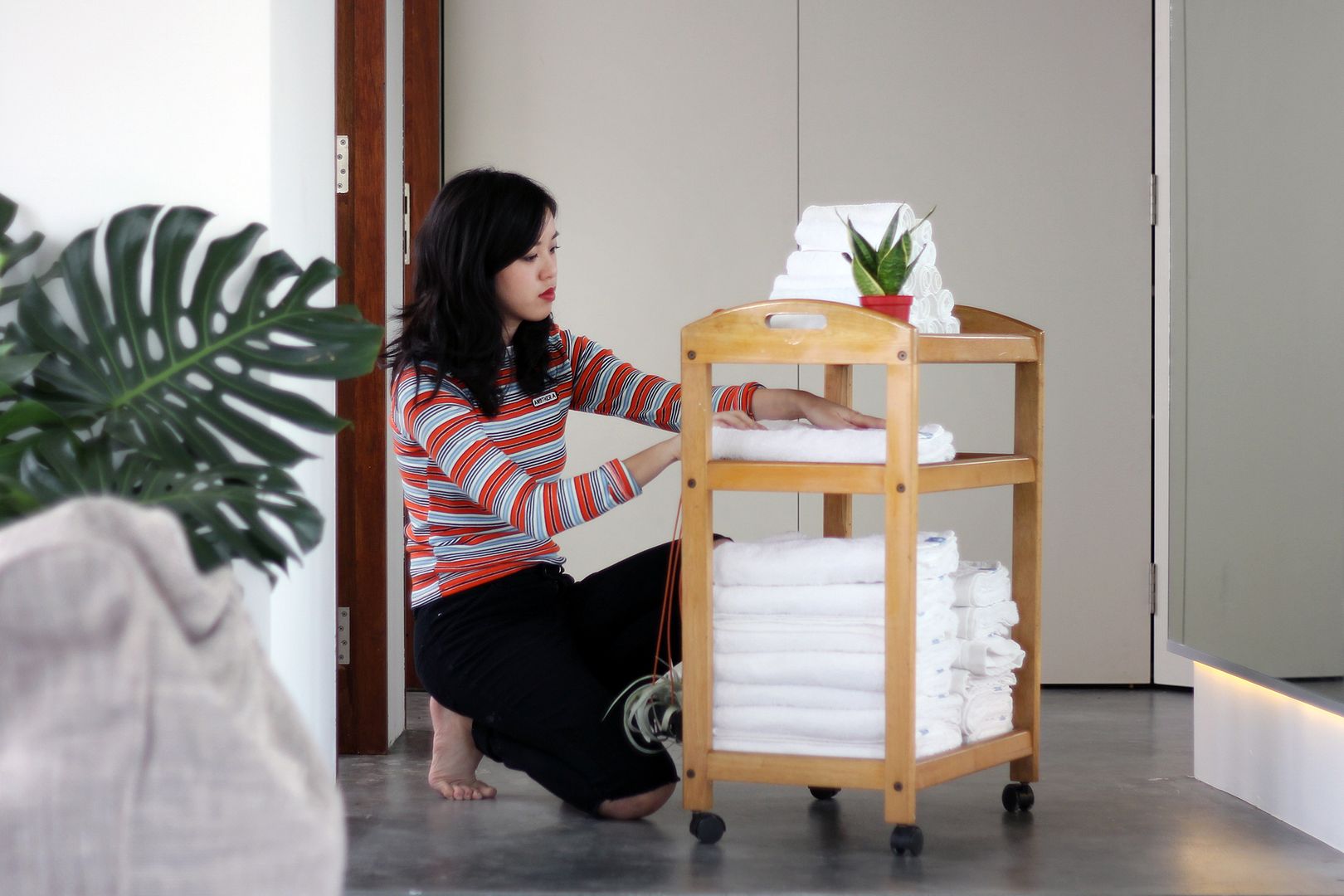 What's the most weirdest experience you've had in the tank? 
Interestingly enough, the weirdest float experience that I've had occurred outside of the tank. If you know me personally, you would know that I have the memory of a goldfish. My mom thinks that I have the brain of an old lady. To be quite honest, I can barely remember what I had for breakfast this morning.
One day, I got back home from a particularly refreshing float and dived straight into bed. It was euphoric bliss. Somehow, there was this knowing sense within me that my memory was less foggy than usual. I closed my eyes and decided to take a trip down memory lane. All I had to do was think of a specific day, and suddenly I was transported back to that very day. It was all very vivid.
I remembered the smells and sounds upon entering a ski lodge cafeteria during a family trip to Vancouver 13 years ago. I remembered how I felt on the first day of secondary school. I dived deeper, and remembered a silly joke a classmate told me back in kindergarten! In that moment, I felt my entire history laid out before me.
"It makes me wonder just how much more of this subconscious, untapped memory is hidden within the dusty corners of our brains."
Share something you've done recently that you're proud of. 
I recently launched a debut full-length album with my dark-noir rock band, TOMGIRL. We've been labouring over it for the past year and a half, and it's been a really intense journey that has finally come into fruition.
"For the first time, I've created a piece of work that I'm proud to say has transcended myself."